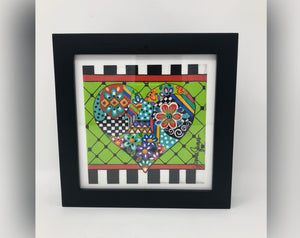 "Happy Heart-Green" Framed Image
These 6"x6" framed images make a fun gift that's sure to add color to any space! 
Made in New Mexico by local artist Jonna James.  Jonna conveys a strong sense of design, using vibrant colors, combined with graphic elements and complex patterns. Her intricate style is creative, imaginative, and original. She hopes her work brings you the sense of happiness and fun that she feels creating them!