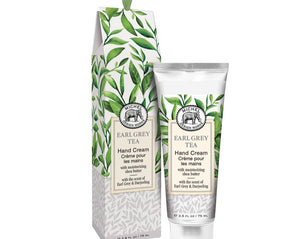 Earl Grey Tea Hand Cream
This soothing, luxuriously scented hand cream is a rich blend of moisturizing shea butter and other natural botanical ingredients. It's offered in a large tube tucked inside a decorative gift box.
Fragrance Notes: The scent of tea infused with lemon, bergamot, rose and magnolia.
Made in England
2.5 fl. oz. / 75 ml.